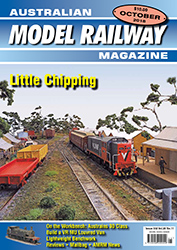 We stock the Australian Model Railway Magazine.
Latest issue now available.
Brunel Hobbies is a licensed Second-Hand Dealer.
We will purchase any quality items and accept items on consignment. Please ring or talk to Mary to discuss any items you may have and ascertain our conditions.
Ask about our
Lay-By Scheme
Gift Certificates
Need a decoder fitted into your locomotive? Want sound? We can do it for you.
We install and configure DCC decoders, including sound, into most locomotives. Ask for information and a quote.
Brunel Hobbies How to Order.
You can order items by email, our Product Order Form, or phone (1300 278635). You will also find some items on eBay and on the Brunel Models website where a shopping cart is available.
During the current Lockdown ordered by the Victorian Government Brunel Hobbies will only be able to supply customers on a "Click and Collect" basis as well as by email, telephone, and our online store. We will only be available for collection of items from 10am to 3:30pm Tuesday to Friday and 10am to 3pm on Saturday. Brunel Hobbies will close at 3:30pm Tuesday to Friday until the lockdown ends.
Note that prices are approximate as they change often due to currency variations, shipping costs and customs fees.
Powerline Z Class coaches are now in stock - $160 each!
S Class Coaches Special - $150 each!
Powerline S Class VR Blue/Gold coaches 1st, 2nd, and Economy including Art Deco lettering are available in store for the special price of $150 each.
Brunel Hobbies purchase or sell on consignment second hand trains, books, plastic kits, etc.
Brunel Hobbies is a Licensed second hand dealer.
Bring your items in for a valuation and either sell them to us or sell on consignment. Ask for John or Mary.
We have a range of Bandai Gundam kits in stock. Check out the kits we have in stock.
NCC PowerCab and Procab are now in very short supply. We are trying to source some more. Please contact us to see if we have any.
NBB, NAC and NAB coach Body Kits are now in stock - $70 each
We also have highly detailed underframes (3D printed) for $35, bogies (SEM) and wheels, lamps (pack of 5 just $5) , etc now available.
Large Range of Second Hand in Shop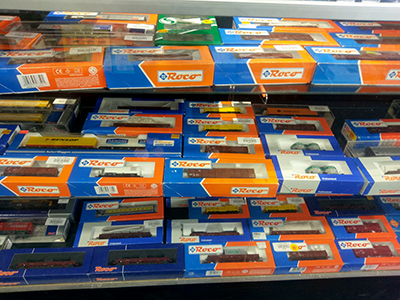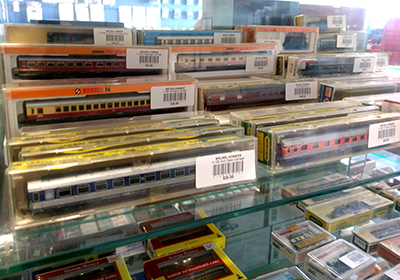 A large range of second hand engines, carriages, wagons, buildings, and other items are available in the shop. These include HO, OO and N scale.
Ballast Speader HO Code 70, 83 and 100. Price $18.
Now available versions for N and O scales.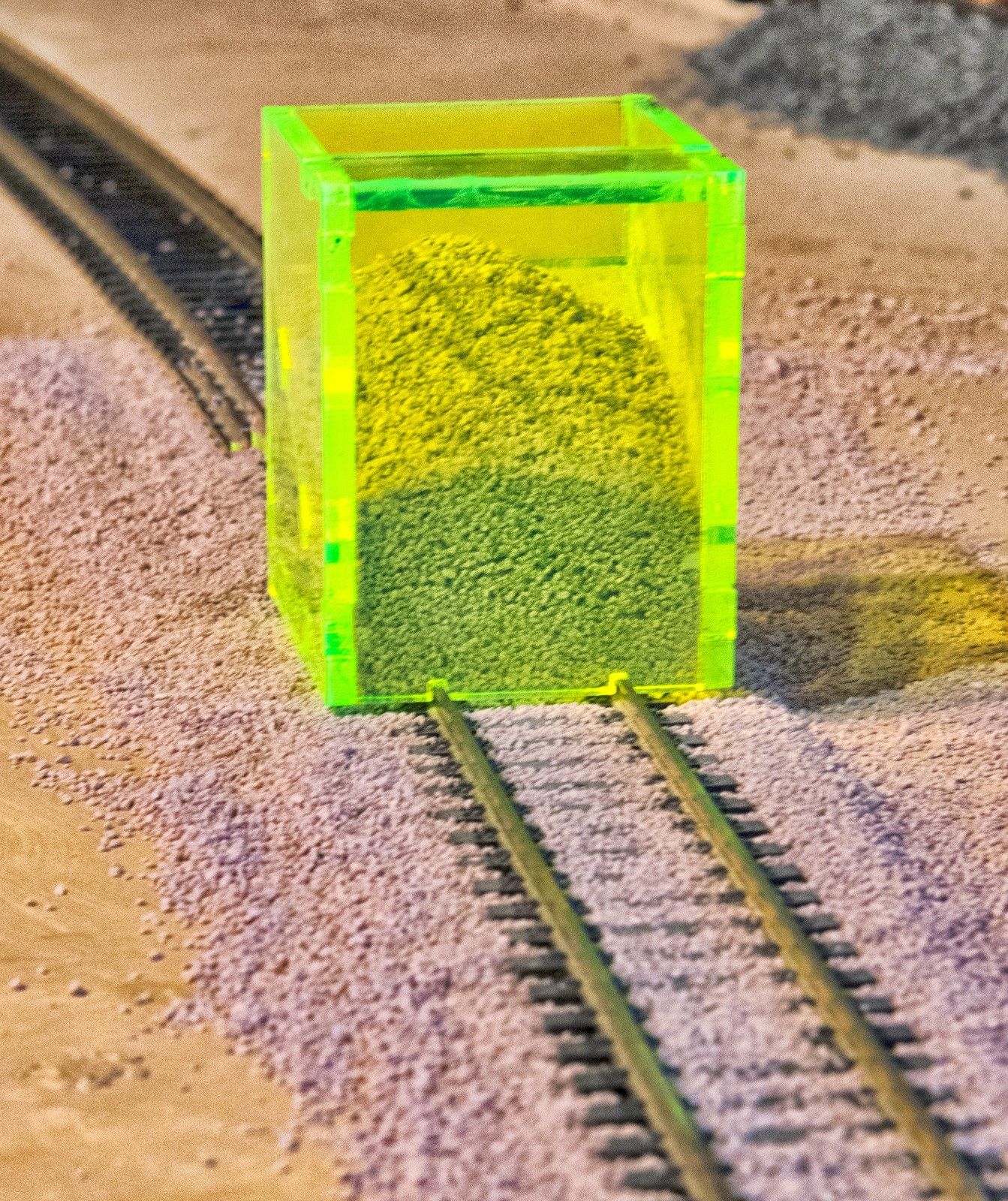 The Brunel Models Ballast Spreader comes in three models for HO - one designed specifically for code 100, one for code 83 track and one for code 70 track. The grooves that fit over the track are exactly the right size for code 100/83/70 rail and minimises any excess ballast being left beside the rails. The Ballast Spreader can be used after the ballast has been laid and glued to clear any ballast particles that have been glued to the sides of the rails, particularly on the inside and helps produce smoother running. A version for N Gauge (Code 80) and O Scale (code 143) Flat Bottom rail is also available .

Backscenes Available
Only $29.95 each.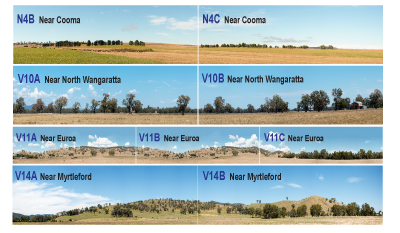 We have available in store a range of backscenes using the latest printing technologies. They have an adhesive back that can be restuck 100s of times. They are printed on a matte surface that resists scratching and scraping. The image will not fade and is impervious to water! They are 1m long and 23cm high. The unique feature of these backscenes is that they can be paired up with other backscenes to produce longer lengths as shown above.

Backscenes can also be printed to meet your specific requirements based on the large range of backscene images in our image library. They can be up to 16.5" (420mm) high and 100ft (aprox 30m) long! Please ring and discuss your requirements with Mary.
Corrugated Iron Maker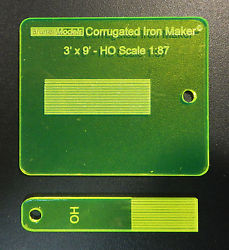 The Brunel Models Corrugated Iron Maker is available in many scales including O, HO, and N. Foil for use with the Corrugated Iron Maker is also available. They can be purchased online at Brunel Models , in our eBay store or by emailing or phoning us.

Brunel Models is now online!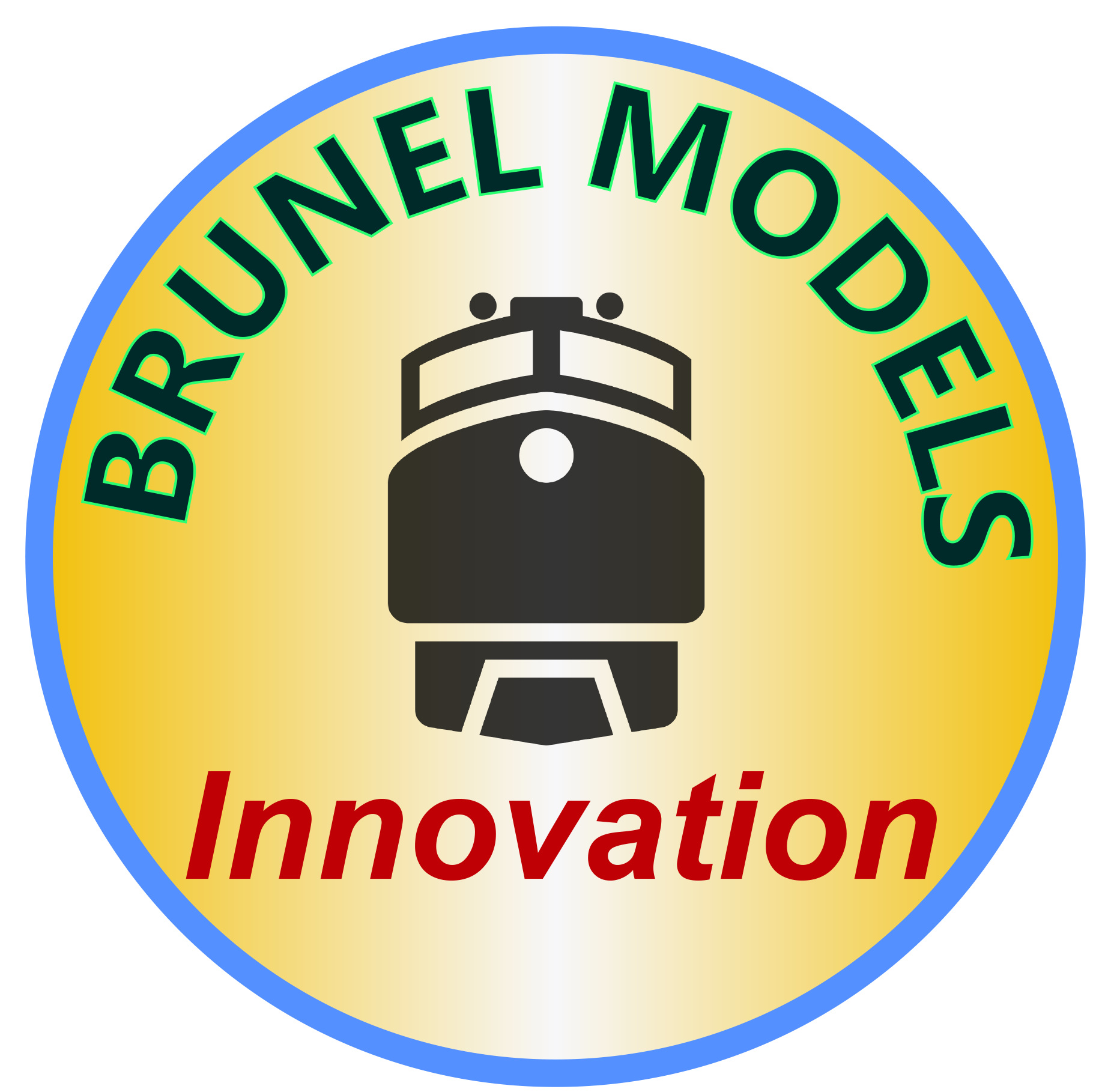 You can purchase all Brunel Models products online here.
When you see this symbol beside a product you can click on it to purchase the item online using a shopping cart.

Brunel Hobbies eBay Shop
Check out our eBay shop Specials on our eBay Store
We accept all major credit cards, EFTPOS, direct bank transfer and Paypal and have a web based secure payment system for payment by Visa, Mastercard and AMEX.

Brunel Hobbies Order/Query Form:
You can contact Brunel Hobbies to request information on products and their availability as well as send credit card or payment details by using our Product Order Form.

We Specialise in Mail Order within Australia and throughout the World
For details of costs, insurance, payment see How to Buy.
Looking for Model Paint?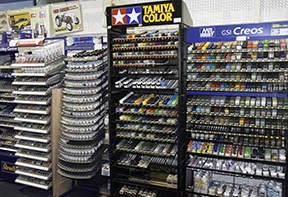 Brunel Hobbies has an extensive range of paints at highly competitive prices. These include Revell, Tamiya, Humbrol, Mr Hobby, and Testors. We have both acrylic and enamel paint as well as spray cans. We stock all accessories such as thinners, paint brushes, glues and decal softeners.
We can post all enamel and acrylic paints as well as spray paints to anywhere in Australia (with some exceptions). We can also post enamel and acrylic paints overseas. Spray cans cannot be posted overseas.