We now stock Narrow Gauge Downunder.
Latest issue in Store Now!
We now stock NEWSRAIL.
Latest issue always in store!

RTR On30 NA from Haskell Co - $449.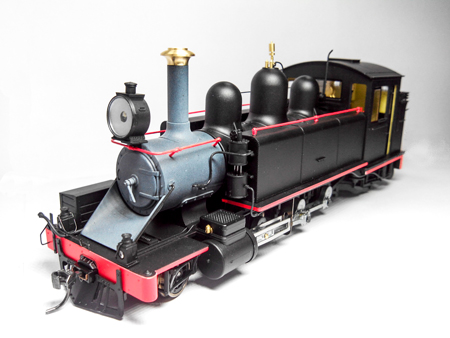 Available in five versions including four colour versions. Black, black with red handrails, apple green and maroon (Canadian Red). The black version comes in two funnel versions.
Mixture of metal and injection moulded. Metal handrails and many large metal parts in the chasis for weight.
DCC ready with easy installation via removal of the top of the boiler between the tanks and space provided for a speaker in the in the bunker.
Flywheel and power pickups on all driving wheels for smooth operation.
Etched brass engine number and builder's plates.
Multiple funnel versions.
Detailed cab interior.
Kadee metal couplers.
The NA is now expected to be available in April next year and you will not be required to pay until model ready for delivery.