We stock the Australian Model Railway Magazine.
Latest issue now available.
Brunel Hobbies is now a licensed Second-Hand Dealer.
We will purchase any quality items and accept items on consignment. Please ring or talk to Mary or John to discuss any items you may have and ascertain our conditions.
Ask about our
Lay-By Scheme
Gift Certificates
Need a decoder fitted into your locomotive? Want sound? We can do it for you.
We install and configure DCC decoders, including sound, into most locomotives. Ask for information and a quote.
Brunel Hobbies now purchase or sell on consignment second hand trains, books, plastic kits, etc.
Brunel Hobbies is a Licensed second hand dealer.
Bring your items in for a valuation and either sell them to us or sell on consignment. Ask for John or Mary.
PECO Sale - 10% off
Special on all PECO Products. If you purchase over $300 worth of PECO products in one sale you will receive 10% off.
Backscenes Available
Only $29.95 each.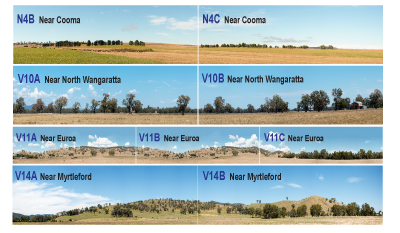 We have printed a new range of backscenes using the latest printing technologies. They have an adhesive back that can be restuck 100s of times. They are printed on a matte surface ing and scraping. They are extreand the image will not fade and is impervious to water, scatchmely robust! They are 1m long and 23cm high. The unique feature of these backscenes is that they can be paired up with other backscenes to produce longer lengths as shown above.
Ballast Speader Code 70 or Code 100. Price $18.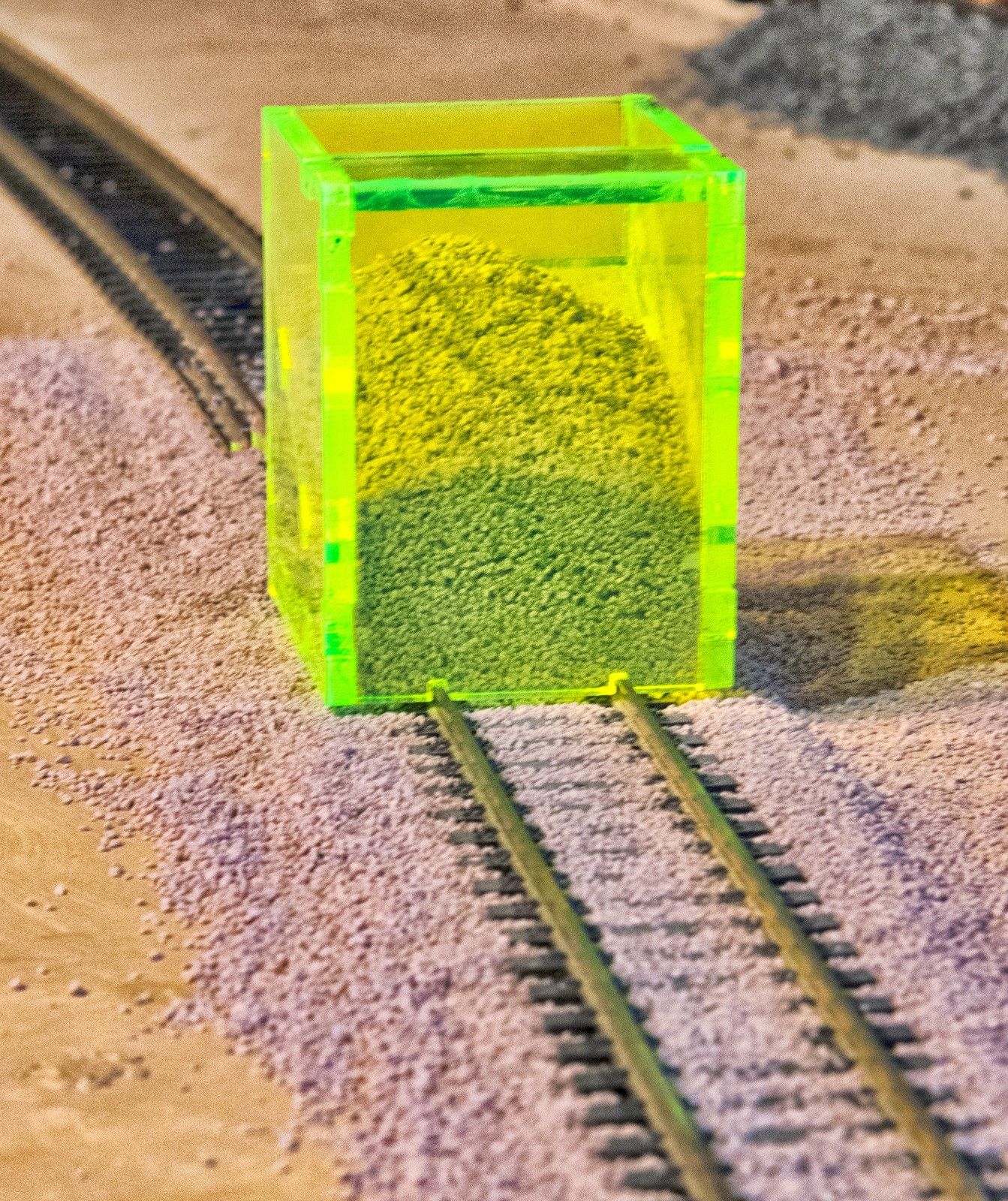 The Brunel Models Ballast Spreader comes in two models - one designed specifically for HO Code 100 track and the other for HO Code 70 track. The grooves that fit over the track are exactly the right size for Code 100/70 rail and minimise excess ballast being left beside the rails. The Ballast Spreader can also be used after the ballast has been laid and glued, to help clear any ballast particles that have been glued to the sides of the rails, particularly on the inside and helps produce smoother running.
Scale Corrugated Iron
Check out our ranch of scale corrugated iron and metal ribbed decking. These come in N, HO, and O scale sizes with various scale sheet widths. They are extremely thin and can be overlayed just like the protype.
Scalextric Slot Cars
Fantastic Scalextric Digital set, giving you the ability to race up to four cars at the same time (two cars are provided). Perform amazing, realistic overtaking and braking manoeuvres, switch lanes at the crossovers or block your opponent in the same lane. Special Price $395 - while stocks last.
NQR On30 wagons available soon
These wagons come in packs of three with varying shades of red and numbers. They wagons have brake rigging detail, painted brake hoses, Kadee couplers and metal wheels.
The packs are: Pack one. Wagon numbers 65, 84, 91. All wagon red. Pack two. Wagon numbers 85, 64, 12. Two wagon red, one faded brown. Pack three. Wagon numbers 10, 26, 123. All lighter brown. Pack four. Wagon numbers 13, 32, 203. All darkerbrown. Pack five. Wagon number 56, 105, 213. Both darker and not not so dark brown. Pack six, seven, eight are painted with no lettering/numbers in any of the colours available. Pack nine. Mixed pack with wagon numbers from other packs 10, 65, 203. One each of all paint versions. Pack 10. Mixed pack. Wagon numbers 26, 84, 213. One of each paint version.
Delivery of the NQRs has been unfortunately delayed but we expect to have the NQRs in stock by Christmas. If you want a particular pack please contact us and pre-order it to avoid disappointment.
Price $179 per pack
Narrow Gauge "Puffing Billy" NAB/NAC Coach Available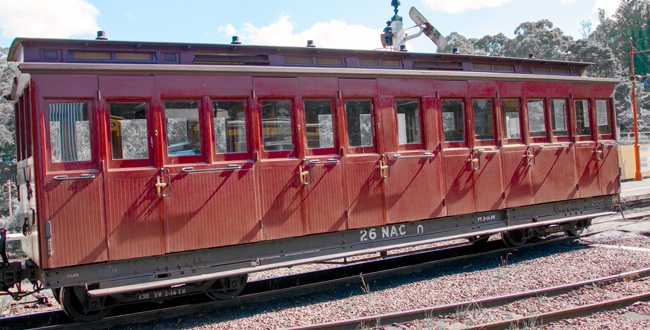 An NAB/NAC coach kit is now available for just $70.
Brunel Hobbies eBay Shop
The restrictions on Brunel Hobbies eBay shop have been lifted. We are now listing new items.
In particular we will be able to list paints once again. In the meantime for information on purchasing paint see our new alternative methods of purchasing.
We accept all major credit cards, EFTPOS, direct bank transfer and Paypal and have a web based secure payment system for payment by Visa and Mastercard.


We Specialise in Mail Order within Australia and throughout the World
For details of costs, insurance, payment see How to Buy.
Note that due to the continuing fluctuations of the $A coupled with increasing manufacturing costs, that prices of some products will rise as we restock.
As a result, although we make every effort to keep prices correct on this website, we cannot guarantee that they are accurate as prices can change every time we reorder an item.