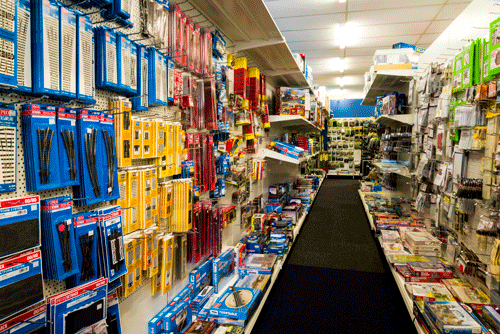 Brunel Hobbies
Brunel Hobbies stocks a large number of products for the hobbyist. The shop focuses on model railways, slot cars, plastic kits, rockets, tools, paint, air brushing, construction and scenic materials.
Brunel Hobbies was opened in 2007.
Brunel Hobbies has a second hand dealers licence specialising in models trains, slot cars and general hobby items. WE are happy to value, quote and purchase second hand items or collections.
Brunel Hobbies has an eBay shop "Brunel Hobbies Australia".
Brunel Hobbies has a development and manufacturing arm called Brunel Models. Brunel Models manufactures tools for the railway modeller and Victorian Railways Narrow Gauge "Puffing Billy" coaches. Brunel Models uses the lastest in technology including laser cuttiny and 3D printing.
Brunel Models through the shop exports hobby items to every continent including Brazil, Chile, USA, UK and Europe, Thailand and Japan amongst many other countries!