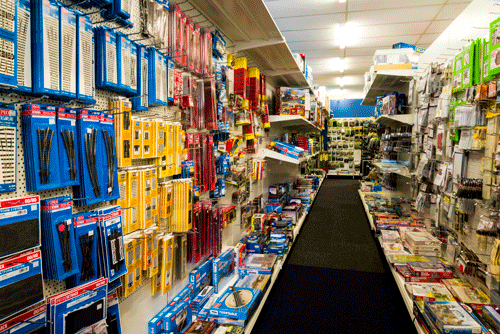 Brunel Hobbies
Brunel Hobbies stocks a huge number of products for the hobbyist including model railway track, rail, kits, train sets; die cast models; scenic materials and trees; plastic and wooden kits; airbrushing equipment; slot cars, boats, collectibles and diecast, scenary and weathering products; tools; glues; puzzles and jigsaws, construction products, remote control planes; helicopters and cars.
Brunel Hobbies, the shop, was opened in 2007 and grew out of Brunel Models which was established in 1999 to produce custom transfers/decals and sell, by mail order, hard to get model railway components and accessories initially focussed on British railway modellers.
In 2004 Brunel Models commenced sourcing a range of items from solder and flux to brass wire marketed under our own name. Where possible these are manufactured in Australia.
Also in 2004 a laser cutting machine was purchased and a range of products to aid the modeller have been designed and produced.
Since 1999 the product range has increased considerably with items sourced from a number of countries including the US and UK as well as Australia. This increase led to the establishment of Brunel Hobbies as the retail arm of Brunel Models.
Brunel Hobbies moved from our original shop to a much larger premises in 2008 and in 2013 we moved to an even larger premises. This has allowed us to expand the retail floor space to cater for our increasing range of stock, expanding second hand section, and the demands of our customers.
In 2010 we opened an eBay shop "Brunel Hobbies Australia".
We also have a Facebook site.
In 2018 we moved into 3D printing with printers that can produce output as good as or better than plastic injection moulded products.
We now export hobby items to every continent including Brazil, Chile, USA, UK and Europe, Thailand and Japan amongst many other countries!